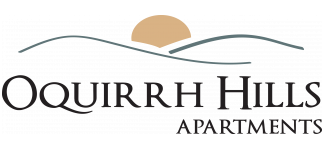 Your Review
Submit a Review

Resident Reviews
|Recommended: YesThe ranking criteria is great. It gives an idea of how much oquirrh hills cares bout there residents. — Oquirrh hills is such a beautiful apartment. Our living space is so big for an apartment, it's amazing I love it here and I'd recommend you to live here as well.
|Recommended: YesOverall the property is great — It's been pretty good but recently been able to hear one of the neighbors snoring through wall and upstairs sounds like a bounce house.
|Recommended: YesNot Too Bad — It's not too bad. The apartments are nice. The management was more than pleasant to deal with. If you don't mind noise, then you'll love it.
|Recommended: YesAffordable, Great Community — Staff is excellent and is willing to work with you. We rarely hear our neighbors with how the construction is done. It is a wonderful apartment complex that is getting better as we continue to grow into being part of the community around us.
|Recommended: YesIts not bad. — It is a nice location, but the neighbors with children should watch the children running through the apartment because it is heard below.
|Recommended: Yes
Excellent — Good neighborhood
Thank you so much for your feedback!! I'm so glad you enjoy living at Oquirrh Hills!
|Recommended: YesThe staff is the best — While it's easy to hear the neighbors and we need more parking the staff here is incredible They care and really do their best to make you happy
|Recommended: Yes
Very nice apartments and decently priced. — Love the area, right off of 201. Washers and Dryers are included which you do not find in apartments very often. Since Oquirrh Hills is fairly new, all units are modern with up to date appliances and fixtures. Very helpful and friendly staff. Oh and PET FRIENDLY
Lyndi, thank you so much for your review! So glad to hear you're happy, we're sure happy to have you!
|Recommended: Yes
This place is amazing I love it — Quiteness and lovely neighbors
Thank you for your review Shannon!!
|Recommended: Yes
Very nice location and apartments — I love the location of this place the only thing that is ruff is the amount of parking. Some of the kids run around but not much you can do about that one.
Thank you for your review Chance!!
|Recommended: Yes
Great — good happy
Thanks for your review Gabriel!
|Recommended: Yes
I like the complex and have not had any issues . — Quiet, clean, updated, n management is friendly .
Thank you for your review Wanda! We're grateful to have such great residents like you!
|Recommended: Yes
Great place to live — I've lived in these apartments for the last 2 years and have never had an issue. staff are friendly. comes with a gym, pool and playground which is excellent during the summer for kids. have not been bothered by anyone or had issues with anything other than ac wasn't working, but was just a simple hose missed when installing
Thank you for your review Joshua, we really appreciate it!
|Recommended: Yes
Happy with our home — The office staff are amazing. For things that are not emergency it takes a while to get problems fixed, but my guess is that's because they are working on emergencies. And if i had the emergency ID want them taking care of it. So no complaints on maintenance letting cosmetic Ossie take a while. Love the layout of the apartment. Could use insulation for noise as we can hear people below and above, but it is apartment living so I don't think it's worse than some other places. Overall, very pleased.
Eric, thank you for your review! I'm glad you enjoy living here.. we enjoy having you!
The views and opinions expressed herein are solely those of the original authors and other contributors. These views do not reflect the views of "Oquirrh Hills Apartments", its owners, managers, agents, employees or content providers. No representation or warranty, express or implied, is made or given by "Oquirrh Hills Apartments", its owners, managers, agents, employees or content providers regarding safety, accuracy, completeness or suitability of the information or material expressed herein for any particular purpose