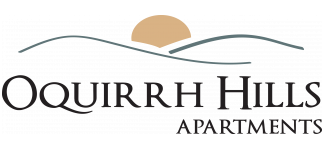 Your Review
Submit a Review

Resident Reviews
|Recommended: YesBest in Magna — I came to Utah to adopt my 4 grand children in the process of this, I was in need of a place to live. I came across Jennifer and her willing staff, at Oquirrh Hills Apartment, and they made the process of getting my grand kids so much more easier. Before I met them, I was staying all over Salt Lake City. If you're looking for a place that will not only listen to your needs with a staff that really cares and groundskeepers and maintenance David that know their stuff, come here. My grand kids and I are very pleased with our apartment. I give Oquirrah Hills 2 thumbs up
|Recommended: YesGreat community — Leasing staff are so friendly recommend this apts to everyone
|Recommended: YesQuite Nice — We've been here 4 years and it has been an overall good experience. You can't hear your neighbors through the walls much. However you can hear everything from outside and the hallway through closed windows and the front door, and we have had some loud dramatic neighbors over the years. The apartments themselves are set up well, have great floor plans, and are rather spacious. Not all finishes are high quality but that is the case for most apartments. Maintenance has always been great and is quick to respond. The office is full of kind people. They give my dog treats and have always been nice. However sometimes it's hard to get quick responses from them. Lately that has been vastly improved. The only real problems that I have encountered has been parking and location based issues such as recent consistent earthquakes and my locked car was stolen from the parking lot a year ago. As for parking if you are arriving home late anytime after 8pm you will have to park pretty far away from your building as most spots are full. You do get 1 covered spot though so that can help out a lot.
|Recommended: YesJennifer and Mindy will help you out with EVERYTHING They're awesome The apartments are very spacious and very modern Maintenance works great with you they will take care of everything Awesome service So far so good
|Recommended: YesI am happy here — I've been at Oquirrh Hills for a little over 2 years. Very comfortable. I love the office staff. They are so personable, and they respond to my questions concerns quickly. The grounds crew keeps up on making sure things look nice. There will always be those who don't follow the expectations listed on their lease, i.e. picking up dog waste, dogs on leashes, keeping the noise down, etc. I've worked with the office staff on some of these issues, and they do their very best to help each situation. Although I don't know my neighbors well, each person I've come across has been friendly. I am happy that I chose this property over some of the others I walked through. I highly recommend Oquirrh Hills.
|Recommended: YesNeeds to be cleaned up garbage everywhere — It's quiet for the most part. Nice place,.just not the best location for company to come visit.
|Recommended: YesAmazing property and community — we moved in here July of 2019, and we haven't had any complaints so far It's been nothing but happy times i recently lost my job and the girls in the office are always helpful with a rent payment plan until we get back on our feet. love their pet policy and they always keep the place clean. we'll be staying here until we're ready to move into a house. it is a bit pricey but with everything included it's not really that bad.
|Recommended: YesGreat but noisy — The apartments overall are great. We do have issues with the noise level around us because there is very little in the way of sound barriers between apartments. But over all the apartment is great.
|Recommended: YesYou get what you pay for — You get what you pay for
|Recommended: YesGood — the only problem is the internet is very bad and you don't get the chance to choose another provider otherwise everything very well
|Recommended: YesClean but people leave their dog poop where no one can see--bldg J — Good place for family to live.
|Recommended: YesFun, cozy and comfortable. — Overall, it's been a nice place. I've been there for 1 year. Only had one maintenance issue that was resolved pretty quickly. It's been a nice place to come home to at the end of the day. Staff keeps the community engaged and a fun place to be.
|Recommended: YesLove it — great building
|Recommended: YesNice community, great staff — Peaceful, good place to live